Xero
With Xero you can instantly see all your bank balances, recent sales and upcoming bill, reconcile foreign currency accounts, process your payroll quickly and efficiently, and receive up-to-date financial reporting. It's mobile friendly, which means you can do your invoicing, manage your expenses and track cash flow on the go.
Essential Office Solutions is a Xero Certified Adviser (Silver Partner) and a Xero Payroll Specialist. We've been assigned our own Xero account manager who's available to help us help you sort out even the most confounding dilemmas – if we don't already know the answer ourselves.
Try the world's easiest accounting software today – you'll soon see why so many people around the world love Xero.
Sign up for your free trial through us and you'll be able to take advantage of our exclusive Silver Partner extended trial period.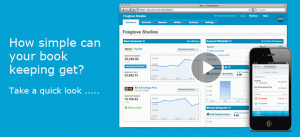 ONLINE ACCOUNTING
Run your business and access your accounts from work, home or on the go. Invite others to view your accounts and provide valuable real-time advice. Your data is completely secure even if your computer is lost or stolen.
BANK RECONCILIATIONS
Get your bank statements imported and categorised automatically. Including credit cards, PayPal and support for over 160 foreign currencies. It's effortless to keep your accounts accurate and to up-to-date.
INVOICING
Get better control over income & revenue by scheduling your accounts receivable. Create and send professional invoices automatically & get paid online. Payments, returns and credits are tracked automatically.
ADD-ONS
Manage all aspects of your business by integrating your account with advanced payroll, CRM, inventory management systems, plus a wide range of other specialised software. Setup is so easy, you can be up and running in a minute.